The CU Open 2013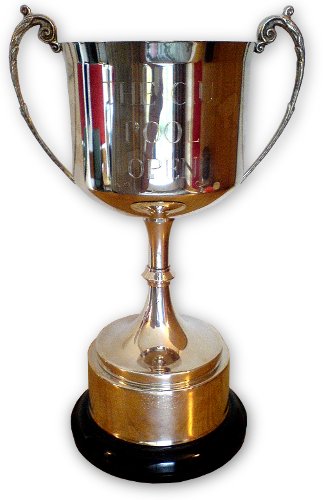 Your name here?
When and where
The tournament will be held this Saturday - February 16th. Registration is at 1:30pm and we'll get started as soon as possible after that. We can't guarantee a finish time but we'd expect to have a winner by around 7pm.
It'll be held at Cambridge Snooker Centre, which has fourteen of the best pool tables in Cambridge. It's a 20-30min walk from town centre, and if you email us to register your interest we'll keep you informed of any taxi-sharing arrangements. Food and drink will be available from the bar at the venue.
Format
The Open is a straight knockout competition. Four players will be seeded into the draw with other entrants to be drawn randomly on the day.
Matches will be played to EPA World Rules (same as college matches) and match lengths will be no shorter than best of five frames, increasing further into the tournament.
As always, there will be a plate competition for losers of their first match, which will run alongside the main tournament. If there's interest there'll also be a 'straight pool' competition (go for balls in any order, each pot worth a point).
Prizes
Entry is completely FREE!. Tables will be on free play for all matches too.
Winner: £50
Runner-up: £30
Semi-finalists and winner of the Plate: £15
Quarter-finalists and Plate runner-up: £5
The top prize is guaranteed, the others depend on 16+ entrants. The winner also gets to keep the Open trophy for a year, and have their name engraved on it for generations to marvel at.
Eligibility
The Open is for all current Cambridge University students, plus any other university members who play for Uni A or Uni B in the local leagues. If you're unsure just ask.
All abilities are welcome - there'll be cues available to borrow and people on hand to answer anything about the rules.
How to enter
We'll be taking entries right up to 1:30 on the day, but we'd appreciate it if you'd email us first at [email protected] to let us know you're coming. You can also use that address if you have any questions - it'll be received by Rob (president), Drew (men's captain), and Rik (treasurer).